Drums
Drumming grounds me… it roots me in the present.
It connects me to the inherent groove within the heartbeat of Life itself.
If I let go, it holds me.
If I hold too tightly, I crack a little.
It humbles me and makes me the biggest, smallest thing there is.
I love songs. I love the tension and release of a simple melody.
I love the sparkle of lights on the drumset.
I've been in Nashville since 1992, working first with the Wooten Brothers and eventually playing on a couple of Victor Wooten's solo records…. Go Girl Go
on Yin-Yang, and The Sojourn of Arjuna on What Did He Say? Two incredible original projects stole my heart for the next five years: David Spear and the Darts, and an all-original jump swing band, Bada Bing Bada Boom. For the next two years, I toured with the BNA artists, The Warren Brothers,  opening up for Faith Hill. The 2000 tour peaked with being the first female drummer to ever play on Austin City Limits, in its 25-year history! I did a European tour with the famous blues artist, Earl Gaines, and then a Canadian tour with Sony artist Tara Hart. And ten years playing with the "Best Big Band in the Land" Pat Patrick Band Swings and a few cool shows with Me and John Wayne. I am now staying in town (mostly) to play and record with my project, The Jenerators…. Look for us at Sambuca in the Gulch!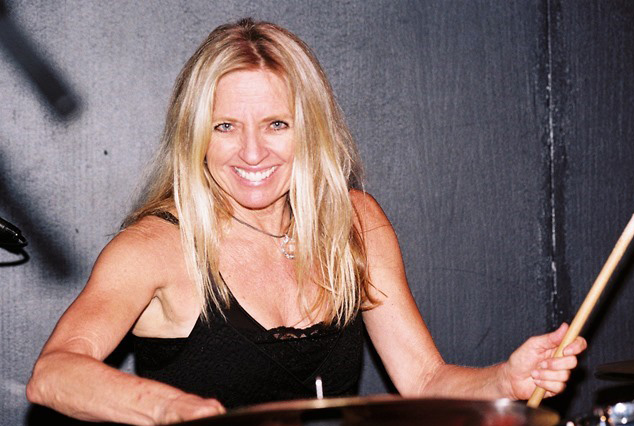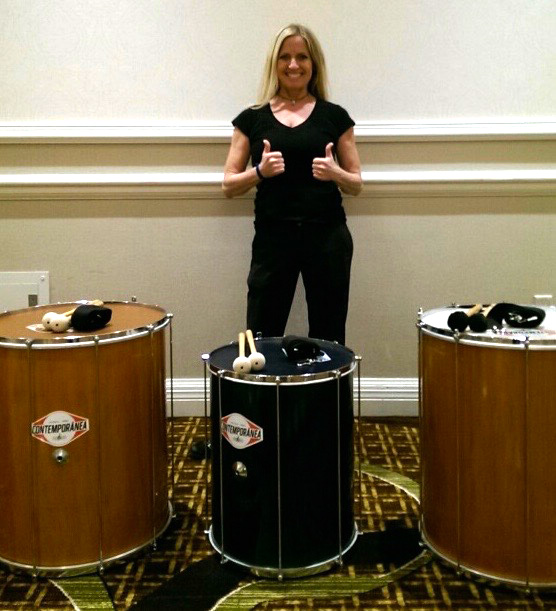 I love being a part of the song… the part that makes people move.
I love being part of a rhythm section, working as a team, playing
fair in support of the lyric and melody,
using my whole body to create sound,
and I love having the best seat in the house for celebrating life!
Onward! Upward! Inward!
Jen
PS. I endorse Zildjian Cymbals!!