Jen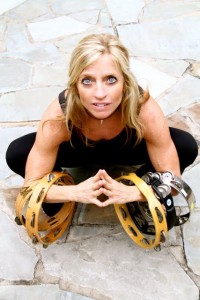 Music is my golden thread.
Wholeness is my passion.
What I learn, I must teach.
Curiosity sparking action.
I have combined my passion for music, love of teaching, years of personal fitness and group fitness training, and my own enthusiasm for vibrant health, to become a wellness coach, writer and speaker…
I am in love with Univera products, sunshine, running in the rain, full moons, and beaches… any beach.
Some things we are just born to do. I was born to learn and teach about wellness. I have had many health challenges in my life making learning about wellness vital to my very survival. I believe the body has a balance, and can usually heal itself, given the right ingredients, the right thoughts, the right movements…
I started teaching exercise classes while on a cruise ship in Alaska in 1986, and have never stopped! I was certified in STEP, SCULPT, SPIN, AQUA, KICK BOXING…anything that had great music, and got people excited about their body. In 2000, I added a personal training certification, and wrote my first book: FUNdamental Fitness: Playground Exercises For Grownups, creating a template for a functional fitness workout that embodies the natural movements of children in an accessible and complete workout for adults.
But true wellness is much more than physical fitness, and the spiritual space of yoga fascinates and attracts me. After practicing for several years, I became a certified yoga instructor in 2008, from The Yoga Room, RYS, in Nashville, TN.
"We are spiritual bodies having a human experience," is my reminder to stay present and aware, letting meditation and yoga throw the window of light and information wide open!
Now, I play drums because it keeps me young, and I teach wellness because it keeps others young. I do wellness presentations, drum circle facilitations, team-building with Catalyst Events, distribute the best anti-aging supplements in the world, and am working on my next book, The Wedding Drummer.
Life is short, but it is wide… I wish I wrote that!!!