The Cycle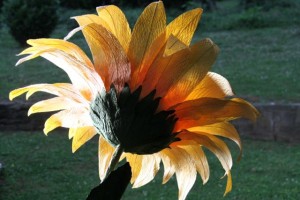 And Winter whispered unto Spring
"Breathe in Breathe out, you are Awakening"
Nurture, celebrate… open, and initiate
Let your mind, body, and spirit Create!
And Spring spoke unto Summer
"Grow and thrive… Love one another"
Your power and strength have just begun
It's time to wave the tapestry you've spun!
And Summer sang unto the Fall,
Sending billows of love, into it all…
The many colors you wear, the trophies in your hair,
connect now to the Earth, and celebrate your birth.
And Fall fainted unto Winter,
watching her glories of life as they wither.
Time to subdue, let your Spirit undo
For the cycle of Life must die to renew.